Outreach is an important part of our chapter. Virginia Tech's motto is "Ut Prosim," which translates to "That I May Serve." We recognize that a lot of people around the world don't receive the same opportunities and privileges we have, so our chapter tries to give back to the community whenever we can.
This is all made possible with the help of our Outreach Chair, who runs their own committee, and together they plan our outreach events. This allows us to be able to host multiple outreach events a semester.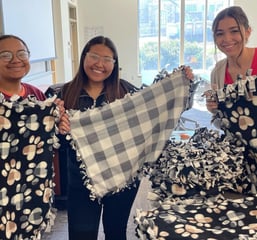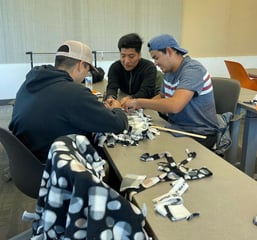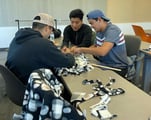 Our chapter partnered up with the Montgomery Animal Shelter to make blankets for the animals. During this event, we also raised money for the shelter. In total, we raised $60 and made 18 blankets during our 90 minute event!
SHPE teamed up with LatinLink, a social organization for Latinx people at Virginia Tech, and held a week long food drive. The food collected was then used to make food baskets to give away to families in need.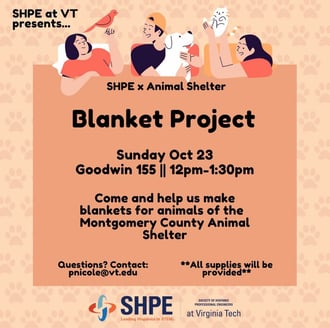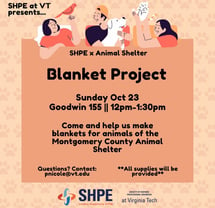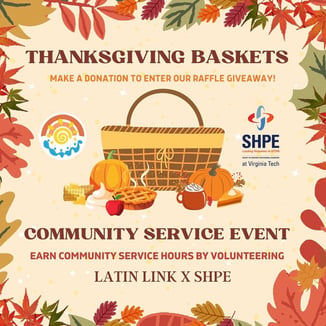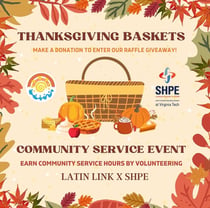 OUR OUTREACH COMMITTEE 22-23
Outreach Chair:
Nicole Paz Jimenez
Outreach Committee Members:
Bryan Angel
Mariamanda Portocarrero
Juan Martinez-Medina
Sebastian Dominguez-Ruiz