GradSHPE caters to the needs of graduate students at Virginia Tech, with a special focus on those within the SHPE community. We recognize that graduate students face unique challenges that can often go unnoticed, and our dedicated Grad E-board is committed to addressing this issue through various activities.
We organize round table discussions, professional development events, and social gatherings to foster a supportive environment where graduate students can connect and learn from one another. We also promote resources and opportunities that can aid our students in their academic and professional pursuits. Additionally, we allocate funds to provide financial assistance to students in need.
GradSHPE is committed to elevating the voices of graduate students and ensuring that they receive the support they deserve at Virginia Tech. Our goal is to create a vibrant community that empowers graduate students to excel in their academic and personal endeavors.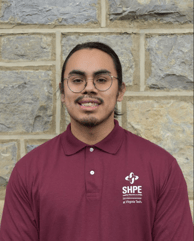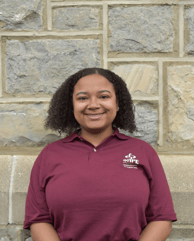 Master's Student in Electrical Engineering
Graduate Chair
jhonny19@vt.edu
Master's Student in Mechanical Engineering
Graduate Vice Chair
sydneylopez@vt.edu